2010 was such a good year for me challenge wise that for 2011 I decided to aim a little higher.
For most of the year I seemed to be doing quite well, unfortunately towards the end life seemed to get in the way some and as a result I managed to fail every challenge I set myself in 2011, as you can see below.
At least there is always next year...
100+ Challenge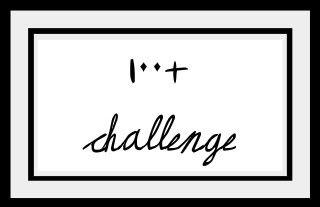 98/100 books read. 98%done!
Aussie Author Challenge
16/24 books read. 67%done!
Short Story Challenge